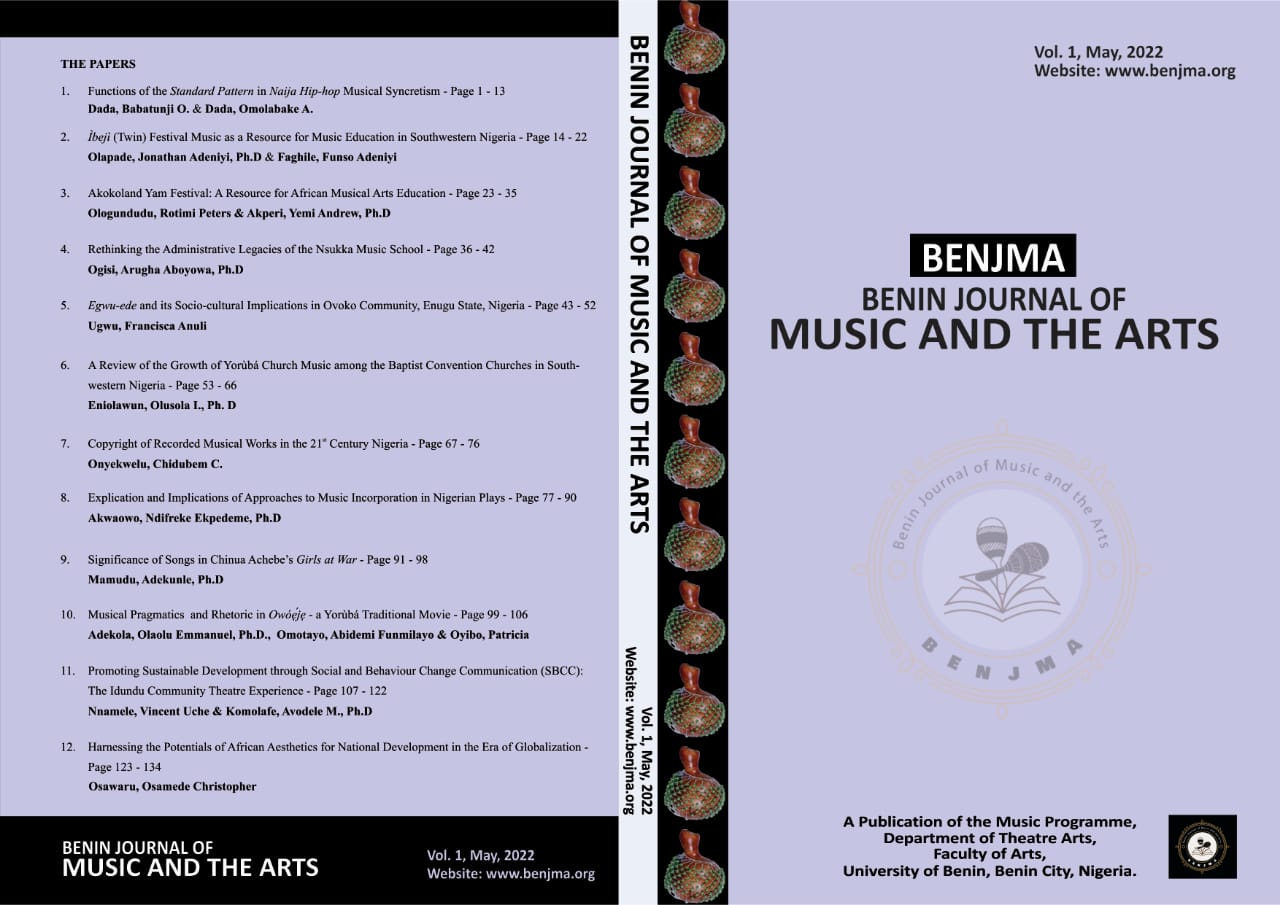 Editorial Note
Editorial Note 
The Benin Journal of Music and the Arts (BENJMA), which was established in 2021, is a publication of the Music Programme of the Department of Theatre Arts, Faculty of Arts, University of Benin, Benin City, Nigeria. BENJMA operates an open access policy of internet publication to facilitate easy accessibility and wide readership, and also produces complimentary print versions to meet the desire of readers who would want to obtain hard copies as alternative
and/or supplementary acquisitions. BENJMA is designed to publish at least one (1) Issue yearly, and to undertake the publication of Special Issues from time to time when the need arises.
BENJMA receives and publishes well-researched scholarly articles in music and the arts to promote scholarship and support the dissemination of research findings at local and global levels. It provides the forum for discourses on the historical, contemporary, and evolving subject matters that would serve as bases for the formation of future perspectives, the making of impactful predictions, and the galvanisation of developmental ideas.This present publication, Volume 1, is the maiden edition of BENJMA published in May 2022. This volume is a kaleidoscope of articles on music and the arts, featuring twelve (12) articles from a range of thematic areas such as musical syncretism, traditional festival, music education, music administration, church music, music copyright, music in drama, music in literature, music in movie, theatre for development (tfd), and aesthetics. Readers would most assuredly find the articles interesting, informative, educative, and thought-provoking.